|
Loan Types
|
Getting Money Before Your Next Paycheck Has Never Been Easier
Call us today at 1 866.473.8059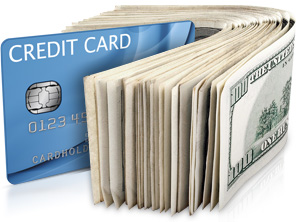 Getting Money Before Your Next Paycheck Has Never Been Easier
The term cash advance may be a little confusing because it is often used synonymously with other short-term lending options such as "payday loans." Basically, cash advances became popular when credit card companies allowed consumers to borrow against their own credit limit in order to receive money in hand. These days, consumers also have the option of borrowing against their next paycheck, which is usually a cheaper option as credit card companies have a tendency to tack on quite a bit of fees for the convenience they offer. We'll go over the significant differences so you can make an informed decision on which type of product will work best for you.
How the Service Came to Be
If you are a card member, you may have noticed this service being advertised from time to time. Credit card companies would advertise generous cash advance limits with interest rates that seem reasonable. This became a popular way to avoid overdrafts or late payment fees when money was tight. What many consumers failed to realize where the additional fees attached to this seemingly affordable offering. First, most companies would charge additional interest on top of the normal percentage for normal card purchases. Next, they would often add a fixed charge on top of the interest for the convenience of using the service. Finally, many companies would charge ATM fees for withdrawing the funds, making this a somewhat expensive offering.
Qualification Considerations
Let's say you have a good understanding about the associated fees for using the service, but your situation is one that still warrants using a service like this. In order to qualify, you will need a credit card that is not maxed out, meaning you haven't hit the borrowing limit yet. Next, consider the amount you need to borrow and be cognizant of the fact that many companies cap the maximum amount you can request at 25 percent of the total limit. That means if the limit is $2,500, you might be able to receive up to $625. You will also need to consider your credit history at this point, as most companies reserve this offering for those with above-average or excellent scores. Also, there may not be a grace period for the accumulation of interest, meaning your loan will start accruing it immediately.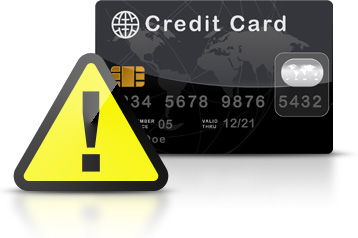 Is There a Better Alternative?
As you can see, there are quite stringent requirements in order to use this service the traditional way. Thankfully, you do have choices when it comes to getting the money you need to tide you over until your next paycheck. Many cardholders are bypassing this traditional method and are working with a short-term lender to get the funds they need delivered quickly.
A major benefit of using a short-term provider instead of a card is that the cost of the service is laid out clearly in the consumer loan agreement document that you will sign before you commit to anything. You will see precisely how much it will cost to get the money you need, without hidden fees or variable interest charges that make it confusing to know exactly how much you owe. This option is more closely aligned with the payday loan service because you are borrowing against your paycheck, not a line of credit. In fact, this is often why people use the names interchangeably. We encourage you to consider the latter offering because it comes with many benefits including lower borrowing fees and clearer terms and conditions. Also, they are extremely easy to qualify for as there is no collateral required and you won't have to undergo extensive credit checks.
Get the Money You Need Now
Now that we have differentiated between the two different types of cash advances, you can make an informed borrowing decision. If you choose the latter option, complete the simple application form on our site to be paired with a provider that can meet your needs in a timely manner. Many consumers receive funds within hours of approval, making it hard to beat in terms of convenience! If you have any further questions about the service or the differences between the product offerings, feel free to contact us at any time.