|
Loan Types
|
How Your Vehicle Can Help You Get the Money You Need
Call us today at 1 866.473.8059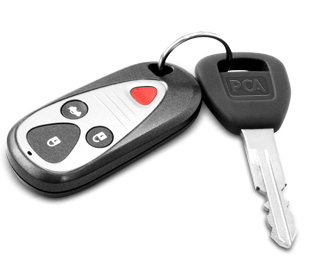 How Your Vehicle Can Help You Get the Money You Need
This type of short-term lending option relies on any equity you have in your vehicle. While the term "title loan" may sometimes be used interchangeably with "payday loan" or "cash advance," it isn't entirely accurate to do so as the entire process is different. First, when you request funds using your auto title, the loan is secured. Unlike the unsecured counterparts, you have a tangible piece of property (your car or truck) backing you up. This means you may have access to lower interest rates as you have more "skin in the game" with lenders. We have put together this guide as a way for you to decide if this is a viable borrowing option to consider.
Your Guide to Getting the Money You Need
While the process is somewhat straightforward and simple, we understand many consumers would benefit from familiarizing themselves with this flexible borrowing option.
Choose a Provider. It used to be that you could only acquire a title loan option through a traditional brick-and-mortar location, but now you have plenty of options when it comes to securing the money you need. Plenty of online lending companies have joined the fray and have brought a level of convenience previously unmatched by others. As with the other online lending options, you can choose the provider, customize a plan that fits you best and carefully review the terms and conditions before agreeing to the service. Upon approval, you will typically receive funds within hours up to a couple days. If you are looking to borrow against a motorcycle or recreational vehicle (RV), keep in mind that not all lenders will accept titles for these types of vehicles.
Submit the Documentation. Similar to the other convenient online lending solutions our partners offer, most Internet lenders will allow you to complete the application process electronically. This means you can apply for funding without leaving your home or office. The application will likely include questions about the vehicle you are using to secure the funding. Your prospective lending company will likely want to know the year, make, model, Vehicle Identification Number (VIN) and any liens you may currently have against it. In order to qualify, most companies require you to own the car or truck free and clear. Additionally, the provider will have you include the standard personal information required during the application process such as income, bank account information and more. Once you have submitted the online application, the company will likely attach a value to your vehicle. Most will use the Kelly Blue Book as a reference and offer up to 55 percent of the vehicle's value.
Include Any Required Items. This step will likely vary depending on the lender you choose to work with. Some will only require you to sign and submit the clear title to your car or truck at this point, while others might want additional information and pictures of the vehicle for verification purposes. The provider will hang on to the title until you have repaid the balance plus any applicable fees.
Get the Money You Need. Now it is time to receive your funds, which will likely occur in the form of a direct deposit electronically into your specified checking or savings account. The amount you are eligible for will depend on the qualification process and any specific state laws that the lender is required to adhere to. Some of the caps on borrowing amounts are higher for this type of product, making it desirable for those who need a relatively sizable amount of funding quickly.
Repay the Lender and Get Your Title Back.In the majority of situations, you have up to 30 days to pay back the provider after the funds are disbursed into your account. While some offer longer repayment terms, others may allow you to roll the remaining balance into another term if you need more time to pay back the amount owed. The typical fee for using this service is $25 on top of interest, although this may vary considerable among companies. The interest rate is usually in the ballpark of 25 percent, so you should factor this in to any budgeting considerations.
What Happens if I don't Repay the Balance in Time?
Failure to repay the amount you owe in full can come with consequences, so it is important to be diligent throughout the entire process. When you use a vehicle as collateral, there is a risk it could become repossessed if you fail to pay the agreed upon amount by the specified due date. Some providers are willing to extend terms for additional fees or grant a rollover option, but you shouldn't count on this as the terms and conditions can vary dramatically. The best thing you can do is make a note of when the balance plus any applicable fees are due and ensure you will have this amount available the next time you are paid. Keep the consumer loan agreement nearby so you can refer to it if you have any questions or concerns about repayment or what will happen if you fail to pay back the lender in a timely manner.